Welcome to Restaurant Management Group
Are you concerned about the food safety standards of your restaurant? Do you plan to start your own food truck business but want to get informed about food allergens first? Do you want to do a Certification course on alcohol safety? If you answered yes to any of these questions, then you need to get in touch with Restaurant Management Group based in Marietta, GA. Our product is an ANSI Certification provided by ServSafe and backed by the National Restaurant Association Educational Foundation. Attend a food manager certification class with us and then take the food safety manager certification online exam for an easy way to get the qualifications you need.


ServSafe Food Protection Manager Certification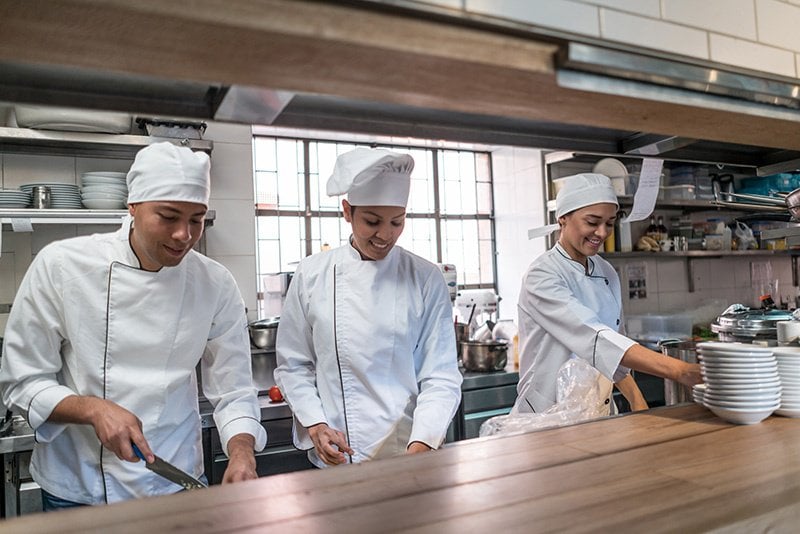 We offer classes for the ServSafe Food Protection Manager Certification. Our program provides classroom presentation training, study materials, and exam. Students can earn this certification, which is accredited by the American National Standards Institute (ANSI)-Conference for Food Protection (CFP). Upon passing the examination process, our students receive a Certificate that is valid for 5 years in the whole of USA and recognized by the State and local Health Department authorities. These certifications are mandatory by law. Therefore, our clients are new restaurant owners, managers, chefs, cooks and anyone else that is concerned about improving the safety of their food.
Schedule Your Class Today!
Our classes are conducted from Monday to Friday, 8:00 AM in the morning to 8:00 PM in the evening. We have ServSafe certification classes in different locations in the Atlanta Metro area, including Atlanta, Woodstock, Tifton, Rome and Macon, GA. Contact us to schedule your class today.